Social media is the most important marketing tool for your business. There are over 4,6 billions of internet users while almost 4,2 billions of them are active on social media.
With these figures increasing daily, promoting your business on social media is now essential.
You do not know where and how to start; Do not worry! You are not alone! In Easy Online Media we are here to help you. Take advantage of the possibilities of social media and see your sales increase vertically.
He discovered 9 ways to do it :
1. Pay for ads
The best way to take advantage of social media is paid ads (Paid Advertising).
With ads you achieve a double goal. First, you maximize the chances of appearing in the flow of the audience you are interested in. Secondly, you increase the awareness of your brand, that is, your recognizability.
While all social media platforms have the ability for paid advertising, Facebook offers the best optimized tools. It allows you to promote your posts by serving one goal at a time:
#1 Reach
#2 Engagement
#3 Impressions
#4 Click-throughs
You can customize the location you are interested in, to define the money you want to spend, the demographics of your audience, even his interests.
You will surely have met him at news feed such ads. Whether it is photos, videos or even stories, Paid ads are effective and definitely worth the investment!
2. Collaborate with influencers
The influencers, the so-called content creators, are people with a reputation and a large number of followers.
Did you know that 49% of consumers depends on the recommendations of the influencer that follows; To benefit, Find influencers that suit your industry and have fans who would be interested in your product / service.
Ask them to promote your brand by posting about your product / service and giving honest reviews in exchange for special discount codes, free samples or payment.
3. Find brand ambassadors
Except for influencers, you can also use real customers to promote your products. To have a successful presence on social media, the users – and your potential customers – they need to talk constantly about your brand.
Use your most passionate customers to share their experiences and promote your products on social media in exchange for free products or discounts.
4. Display the content that your customers send you
There is a better way to get the feedback you need than to share customer experiences on social media; The content created by the users is organic and costs you absolutely nothing. Encourage your customers to send you photos or videos and then upload them to your account.
Republishing your users' content, you improve the image of your brand and make it more attractive and accessible to everyone.
In accordance with Business Insider, customers who see user-generated content, they have 97% more chances to buy the product.
People prefer user-generated content, as they can easily be associated with the product.
5. Use interactive posts
If you think about it, we use social media mainly in our free time. Users want to see fun posts and not posts that are pushy and force them to buy something.
Γι΄αυτό, you need to find a good and right balance so as not to tire your audience.
Here are some ways to achieve this:
Create interactive content, such as contests or prizes. Challenge users to comment with call to action phrases.
Use animation / video / GIF.
Get inspired by real stories and post photos or videos that have something to say.
Add jokes / puns to create humorous content.
Post content that includes recipes / tips for using your products.
Share photos of customers using your products.
6. Enable users to purchase directly from posts
Yes! The posts for shopping allow users to make quick and secure purchases while browsing their flow. With just one click, the user escapes all the multiple steps and completes the purchase in a few minutes.
This feature, reduces users' time to reconsider their decision to buy your product.
7. Get to know the market – your goal
Since there are many social media platforms, how will you know which to use and what content to publish in each;
Here are some general tips:
Facebook is used by everyone. Content should be longer in terms of video and subtitles, as it is a powerful platform for storytelling.
The Instagram audience is mostly made up of a newer market. Content should revolve around eye-catching images and stories.
Snapchat also revolves around a younger audience. Snapchat content is mostly short real life videos that are fun.
Pinterest is great for providing more detailed information about products and tips e.g.. recipes, DIY etc..
Twitter is known for texting and updating via a tweet.
LinkedIn is used for business professionals and is mainly used for hiring.
YouTube is for long, informative and entertaining videos.
TikTok is where you can unleash the creative side of your brand with less than 1 minute, thin.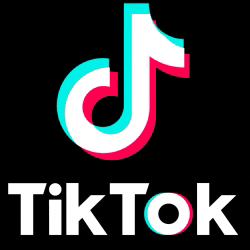 To use social media effectively, must a) to understand your brand and b) on which platform is your target audience?. Only then can you choose the best platform to use and create unique related content.
Prioritizing and investing in correct platform the probability of increasing your sales is higher.
8. Take advantage of the latest trends
Creating content and promotions around seasonal occasions / holidays, like his Valentine's Day or Christmas, not enough to keep your content exciting and up to date.
Create modern posts, as soon as the trend appears or even before, if you can predict it in advance.
9. He published often and consistently
People are constantly looking for new information on a daily basis. To make the most of social media marketing you need to publish regularly.
This is especially important, as most social media platforms have changed their algorithm. In order for your posts to stand out, your page should be active and engaging.
Surprise your customers with unique and creative content. Make them trust you and "buy" you.
The power of social media is in your hands!
Utilizing the different social media platforms, you can increase your sales without spending a lot of money! As long as you find the right way.
In Easy Online Media we give you our smartest tips to boost your sales!
For more tips and tricks follow us at Facebook, in the Instagram or make an appointment with us.